Cost of Stem Cell Therapy in 2022
In this article, we'll cover all of the costs associated with stem cell therapy and other important information you need to know before deciding on stem cell treatment.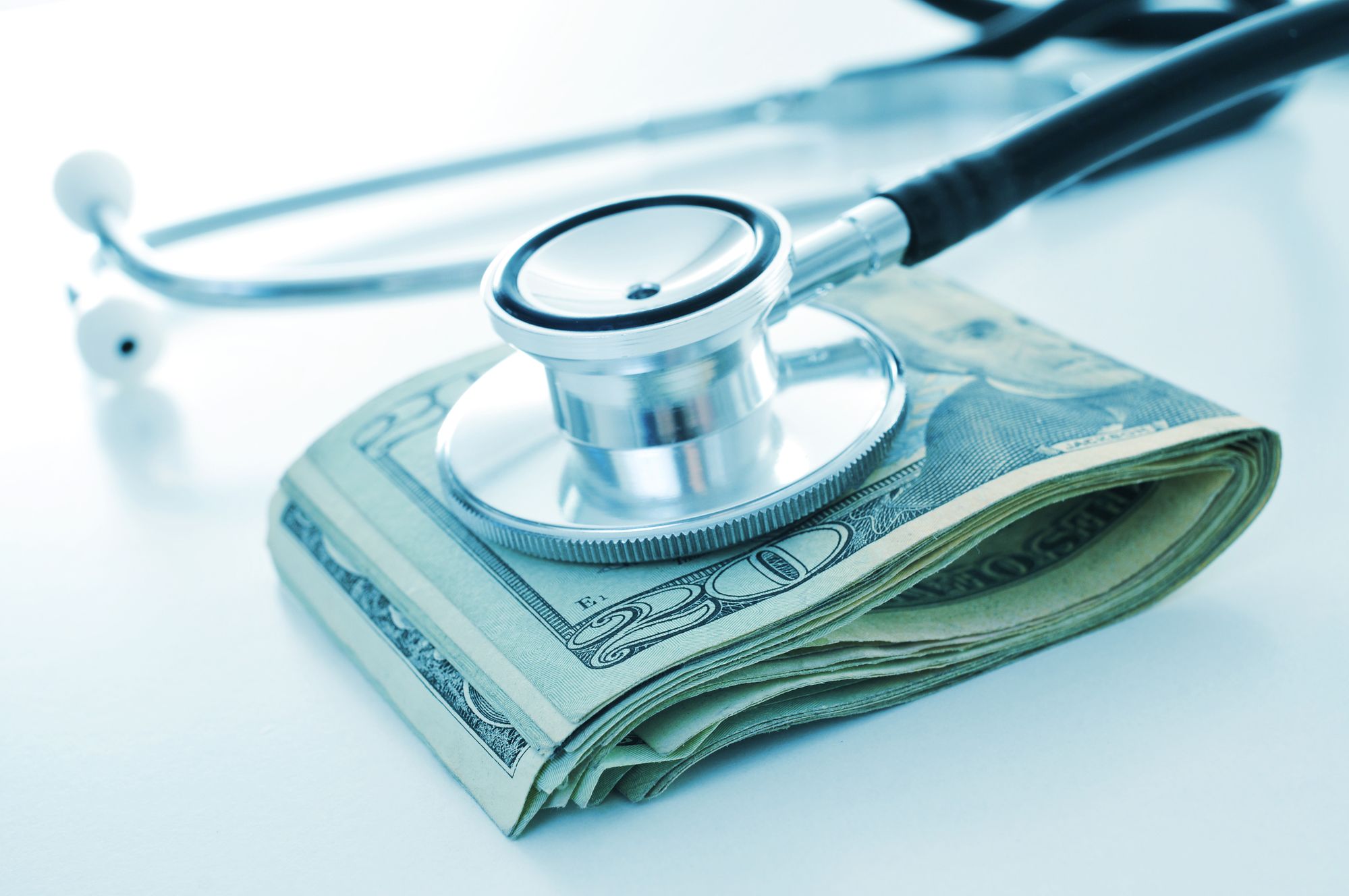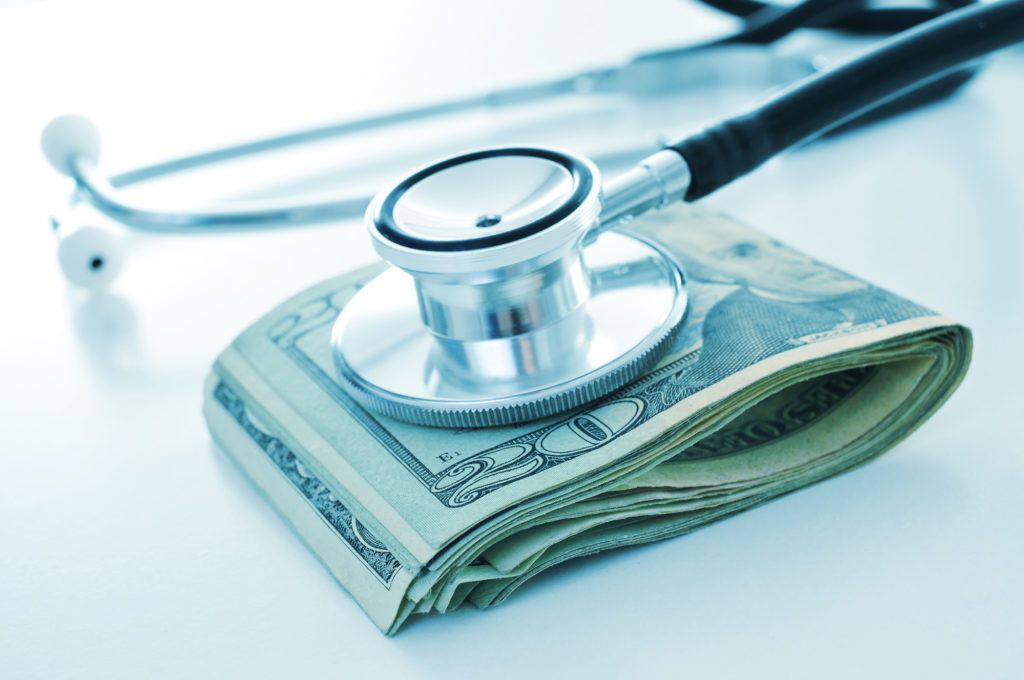 What is the cost of stem cell therapy?
Before we get into the finances of stem cell therapy, there is a foundation that we must establish. It is vital that you seek treatment from only reputable and legitimate stem cell clinics.
Numerous low-cost clinics are looking to prey on those desperate for a quick, cheap solution to their medical issues. If there's one piece of advice to take away from this article, it should be only to seek the advice of a qualified physician that is professionally trained in stem cell therapy with multiple years of experience. When considering stem cell therapy, affordability should not be the primary concern.
Once you find a qualified and credentialed stem cell physician to perform your treatment, there are many questions you should be asking to evaluate these clinics further. You can find a few examples of these questions below:
What are the types of stem cells administered?
The type of stem cells used in a treatment plays an important role when it comes to the results of the procedure as well as pricing.
Below are the following types of stem cells:
1. Bone marrow stem cells
2. Platelet Rich Plasma (PRP) injections
3. Adipose (fat) tissue
4. Birth tissues (umbilical cord blood or amniotic fluid)
Make this the first and most important topic you discuss with your stem cell clinic. If the clinic you're seeking does not perform their therapy with bone marrow stem cells, you should reconsider that clinic.
Bone marrow stem cells are used from your own bone marrow which means your own body's cells heal and treat the affected area.
The FDA has approved the use of bone marrow stem cells for a variety of approved stem cell treatments. These studies have shown that they are also safe and effective.
Also note that for regenerative stem cell treatments including PRP (Platelet Rich Plasma) and Stem Cell injection therapy is not FDA approved.
Are the stem cells used ethically sourced?
The quality and source of the stem cells used for treatment can greatly vary the cost of stem cell therapy.
The most ethically sourced stem cells available come from using your own bone marrow stem cells.
Fortunately, at StemCures, our stem cell clinic only uses bone marrow stem cells to treat your chronic pain. This means that your very own stem cells are helping to treat and relieve your orthopedic pain.
Other stem cell clinics use Platelet-rich plasma (PRP) or umbilical cord blood cells that come from other patients and can cause a number of complications and added expenses.
What method do you use to guide injections?
Once you've aligned with a stem cell clinic that only uses bone marrow stem cells to treat chronic pain, you should then ask, "what guiding methods do you use for stem cell injections?".
Pain relief from stem cell therapy requires precise placement in the areas affected with chronic pain, so the method used to guide the injection is essential.
When deciding upon a stem cell clinic, choose the clinic that uses fluoroscopic or ultrasound methods to guide injections. This method allows physicians to accurately locate areas affected, and pinpoint stem cell injections to target the targeted area.
If your stem cell clinic is not using fluoroscopic or ultrasound methods, you could see little to no results in your pain relief. Numerous studies have shown that blind injections often miss the mark, even when performed by experienced physicians.
Who is performing the procedure?
The cost of stem cell therapy can vary depending on the location of the procedure and the physician who performs the treatment. A limited number of medical providers can perform stem cell therapy: nurse practitioners and physicians assistants, physician specialists, and medical directors.
Pricing should not be the primary consideration when looking for a reputable clinic. It is vital for your chosen physician to be qualified, well-trained, and have multiple years of experience treating patients with stem cell therapy.
How much does stem cell therapy cost?
Now that we have covered other questions you should be asking your stem cell clinic, let's return back to the main focus of this article: "How much does stem cell therapy cost?"
The cost of stem cell treatment will vary on a number of different factors:
The type of stem cells being used
Where the treatment is being performed
What type of treatment you're seeking
If the cells are ethically sourced, viable & regulated
Using bone marrow stem cells, the average cost of stem cell therapy is between $4,000 to $8,000.
Using other types of stem cells such as Platelet Rich Plasma (PRP) injections or umbilical chord stem cells, the price of your procedure can be much more expensive. The average cost for these procedures is between $8,000 to $25,000.
While that price may appear high for an out-of-pocket procedure, stem cell treatment is a real alternative to back, knee, hip and shoulder surgery. Stem cell treatment is a great alternative for people who want to avoid surgery, but are still in pain.
Schedule a free consultation
Dr. Alturi is a qualified, well-trained stem cell specialist that has over 20 years
experience working with chronic spine and knee pain patients
.
How much does stem cell treatment cost?
The cost of stem cell treatment can range widely due to a number of factors pertaining to your specific needs and operation.
Below are a couple of factors that can influence stem cell treatment cost:
1. What types of stem cells are being used
2. What purpose you are receiving stem cells
3. Where the stem cells are being injected
4. If the stem cells are ethically sourced
5. The experience and qualifications of your stem cell doctor
When performing stem cell therapy, the cost of treatment will vary depending on the type of treatment that you need. The cost of stem cell therapy for knees or back will vary, and most likely be cheaper than a more intensive procedure like for treating COPD (Chronic Obstructive Pulmonary Disease).
Generally, the type of procedure as well as the type of stem cells, stem cell count, and regulations surrounding the operation you need will influence the cost of your stem cell treatment. Stem cell injections for localized pain will be cheaper than a more comprehensive treatment for certain blood diseases or more serious operations like cancers and terminal illnesses.
The cost of stem cell therapy can range from $5,000 up to over $50,000. The price varies heavily on the procedure that you need done as well as the stem cells used, as well as the experience of your stem cell doctor.
When considering a potentially life-changing treatment such as stem cell therapy, patients should consider other important factors outside of cost when determining the best doctor and location for their stem cell treatment needs. When discussing specifics with your stem cell doctor, be sure to know what kind of cells you're getting, where they are coming from, their viability, and the regulation of the clinic/lab.
How much do stem cell injections cost?
Using ultrasound or fluoroscopic guidance methods, stem cell injections hyper-target localized pain in patients. This precision provides the affected area with bone marrow stem cells to create new surrounding cells to reduce pain and inflammation in joints, commonly in the back, neck, and knees. For this type of treatment, the average cost of stem cell injections is between $4,000 – $8,000.
Recent studies suggest that this type of stem cell treatment can significantly impact osteoarthritis and help patients receive considerable decreases in their pain and increase their mobility and quality of life. Physicians can target exact injection spots to pinpoint the affected areas through the proper guidance methods. This method ensures that the pain-afflicted areas get treated and eliminates room for error. If the affected area does not correctly receive stem cell injections, the patient will not receive any benefits.
It's important to discuss the types of injection methods with your stem cell physician.
Why is stem cell therapy so expensive?
There can be many different factors to why stem cell therapy is a more expensive option. As we've mentioned above, the cost of stem cell therapy can vary depending on the types of stem cells used, the treatment the patient needs, and if the stem cells being used are ethical.
However, another answer to why stem cell therapy is so expensive is that that stem cell therapy is still a relatively new practice and is highly specialized.
Like everything else, supply vs. demand will influence the cost of highly specialized goods or services. As some laws in the U.S. restrict the practice of stem cell therapy, it creates limitations for clinics to practice this field, therefore limiting the supply of this treatment. Additionally, most major insurance companies and mainstream media have not yet backed stem cell therapy as a widely accepted practice.
How long do stem cell injections last?
The length of stem cell injections last depends on several factors and some pre-existing conditions. We've helped hundreds of patients relieve their chronic pain through stem cell treatment.
With that being said, the average time a patient can expect pain relief using bone marrow stem cells is between 10 to 15 years. There are some patients that receive a lifetime of pain relief from stem cell therapy. Many patients only receive one stem cell treatment that will last the remainder of their lifetime.
Does Medicare cover stem cell therapy?
Unfortunately, medicare does not cover stem cell therapy in either the United States or internationally.
The legal nature of stem cell therapy
Unlike large drug manufacturers, the United States government has laws in place that restrict any type of assistance or incentives for stem cell clinics.
With no support from Medicare or the large insurance companies, the stem cell industry is left to provide treatment to patients out of pocket. Without assistance from most of the major insurance providers, patients can pay for treatment upfront, start a fundraiser for their stem cell treatment, or use forms of financing to fund themselves.
Stem cell therapy is often an alternative option for patients who have had little success with conventional therapies. These patient's hopes is to try something different that may be the solution to their chronic or osteoarthritis pain.
Why you should consider StemCures for your stem cell treatment
Dr. Alturi is one of the very few in the country performing intra-discal and subchondral injections to treat back pain and joint pain. Our stem cell clinic has helped hundreds of patients all across the country be free of their chronic joint and orthopedic pain that before stem cell therapy, they thought their pain was their way of life.
When our patients say that stem cell treatment helped change their lives, they genuinely mean it.
In Need of Pain Relief?
Please fill out the following contact form to see if you are a good candidate for our approved stem cell procedure.
My 87-year-old mother has suffered with severe back pain for over 20 years from arthritis and severe disc degeneration in her lower spine. We tried radio frequency ablation but it did nothing but cause more pain. She did not want to spend the rest of her life hooked on painkillers. I can only call it the miraculous answer to a prayer that I found out about Dr. Atluri on an internet search. His experience and medical background gave us confidence to have a consultation. Meeting him exceeded ALL expectations. Not only is he supremely knowledgeable about all things stem cells, but his kindness and attentiveness to my mother was extraordinary. She had her stem cell injections two weeks ago and the results are beyond amazing. She already feels 80% pain free and gets better every day. I know I've already used the word "miracle" but we truly never expected she would be without pain after all these years. An amazing experience from start to finish; I highly recommend that you get a consultation to see for yourself. This works!
It is infrequent that a product or service works as well as advertised. Stemcures works exactly as advertised, perhaps even more so. I did intensive research on this place before contacting them. It is surprising to see all of the 5 star reviews and not think that these aren't paid for. No one has paid me. I have not been coerced in any way, and still I'll tell you that this was the best decision of my life and it is what I consider to be a real life miracle.
Dr. Atluri provided excellent care through the entire process from the initial consultation through the procedure and follow-ups. I was facing a reality of not being able to horseback ride anymore because of the immense pain from a herniated L5/S1 disk. The bone marrow stem cell procedure from Dr. Atluri's office has allowed me to continue my passion. I'm easily riding without any pain 90% of the time, the other 10% there's a dull very minimal pain that I could easily ride through. I feel like this has given me my life back.
I met with Dr. Atluri about stem cell injection for my spinal disc. I am a very active person and I had been dealing with degenerative disc disease which made it difficult to continue to be as active as I wished. I had explored epidural injections in the past and they only helped about 20% with the pain and after about 3 months the pain returned to normal. I had heard about Stem cell injections and the amount of success people were benefiting from this treatment. Dr. Atluri was one of the few Dr's in town if not the only one that I could find that was currently practicing with Stem Cell injections into the disc.
I had my stem cell therapy and in less than a month, my pain level has diminished by 85% and my mobility is getting better everyday. I would do this therapy again in a heartbeat. My quality of life has greatly improved and I could not be happier with the service I received from Dr. Atluri and his marvelous staff.
Dr Atluri has worked with me for about three years regarding prior hip surgeries of both hips, two prior lower back surgeries, one left total knee reconstruction, and one left shoulder reconstruction. When Dr Atluri got more involved with my back due to the prior surgeries he suggested that I have the stem cell procedure done which it has been a blessing. After 9 weeks I have gone from a wheelchair to walking on my own, he is the best!
Posts You Also Might Like